Name: Mr. Charlie
Mobile: +0086-15806693076 (wechat)
E-mail: sales@acrylicletter.com
E-mail: info@acrylicletter.com
Add: No 79-4,Yong An Street,Wendeng City,Shandong prinvince,China
Skype: mayacrylic




Advantages Of Acrylic Bender
Advantages Of Acrylic Bender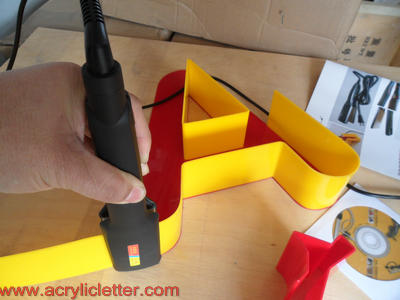 First is Acrylic bender is much easy to learn than heat gun or other big acrylic bending machine, even new hand can learn it in few minutes and bend it quickly. It is more like using curling iron to curl hair.
Second is the power of acrylic bender is much lower than heat gun or other equipment. The Sharp corner acrylic bender power is 39w and Round corner acrylic bender 60W. The heat gun power is at least 1500w and it is not easy for green hand to handle it.
Third is its price is quite cheap, one set of Acrylic bender including one Acrylic sharp corner bender, one acrylic round corner bender, one Acrylic hook Knife with 3 extra spare blades, one PC film(for PVC and KT board) and one video guide disk. Its price is less than 100$ including freight.
Our acrylic bender has passed CE certificate,so you can feel safe to use it. Its voltage is 100 to 240v, you can use it any where in the world. Please feel free to contact us !