Name: Mr. Charlie
Mobile: +0086-15806693076 (wechat)
E-mail: sales@acrylicletter.com
E-mail: info@acrylicletter.com
Add: No 79-4,Yong An Street,Wendeng City,Shandong prinvince,China
Skype: mayacrylic




Product name : Manual Eyelet Puncher

Item : FADK-HL2
Details: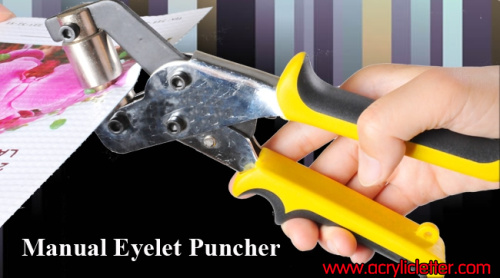 This manual eyelet puncher in light weight is very easy to take and convenient to use because of its
redirecting transmission. It makes eyelets with inner diameter of 3/8" (9.5mm).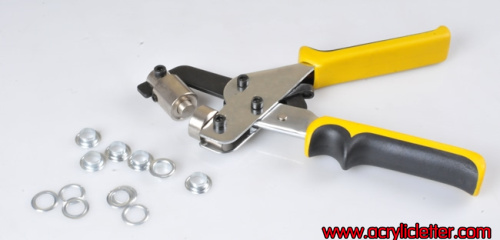 Feature 1:This manual eyelet puncher matches up10mm inner diameter eyelets.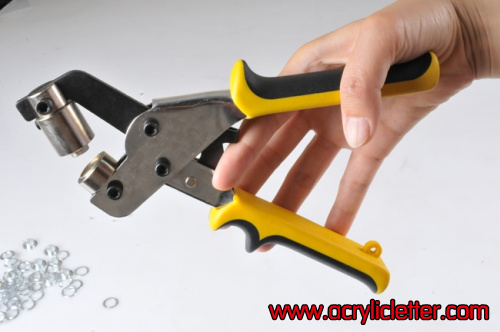 Feature 2:With correct opening angle, you can press it by only one hand.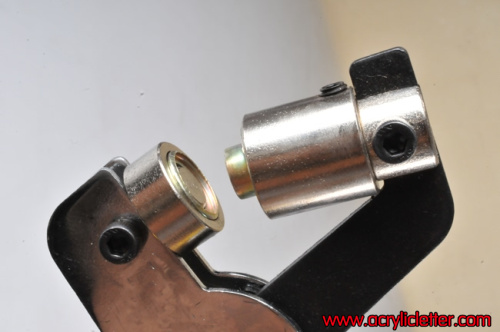 Feature 3: Magnetic dies fix the eyelet and washer well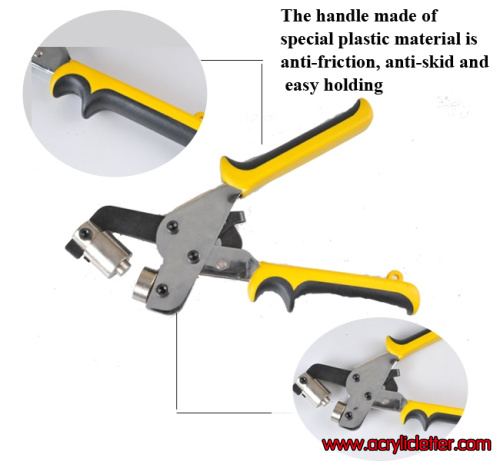 Comparison with traditional eyelet puncher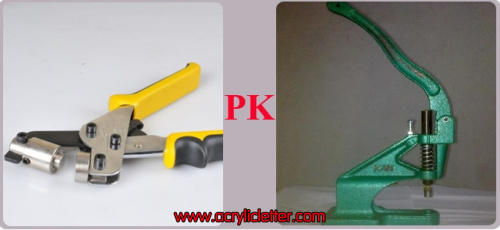 | | |
| --- | --- |
| Gross weight 0.8kg, small, light and portable. | Gross weight 5kg, big, heavy and inconvenient. |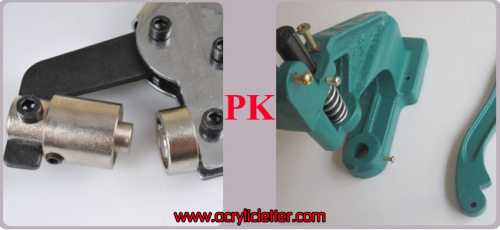 Applied with durable high purity metal, antioxidation
and long life span.
Ironwith paint, rustable and life span affected.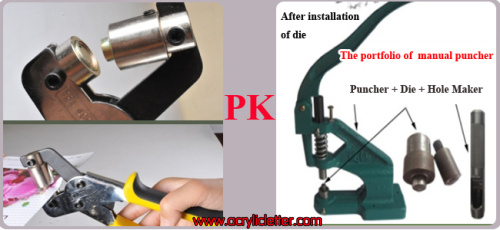 No need of any auxiliary tools and can finish eyelets
independently.
In need of the hole maker to pierce and then punch.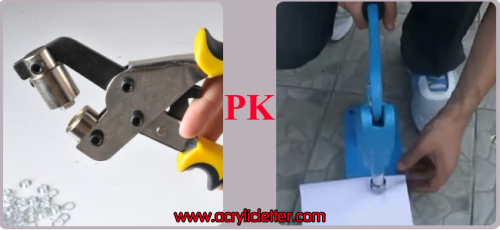 | | |
| --- | --- |
| Full use of mechanics and 30% laborsaving | More strenuous |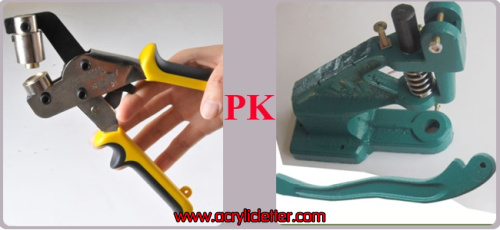 Independent tool which is no need of assembly and
easy in use.
Required for assembly after purchase.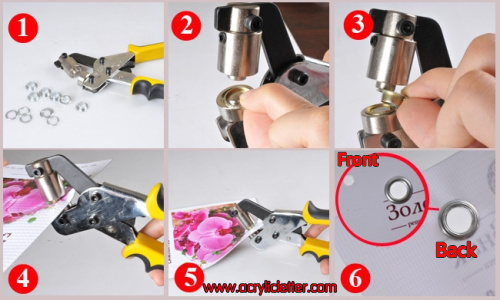 1. Eyelets and Manual eyelet puncher prepared.
2. Put the washer on the bottom die.
3. Fix the eyelet to the upper die.
4. Place the material such as PVC banner between the upper die and bottom die.
5. Press its handles to punch and remove the material.
6. Finished effect. (Front and Back)
The eyelet puncher is widely used for PVC banners, tarpaulin, garment, case and bag, etc.